LEGAL INFORMATION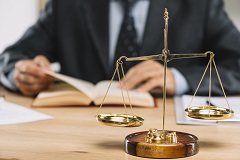 No offer / No advice
All the material that can be found of ACEPI's website is presented with merely informative purpose. No piece of information here published is meant to be an offer or an invitation to purchase or sell financial products, nor to undertake any other operation in which such products are involved.
Furthermore, all information and materials available on ACEPI's website, as well as the research tools, must not be considered a form of advisory for investment purpose. ACEPI does not intend to provide any recommendation about the financial products presented in its website, nor to provide any assistance in legal, fiscal or any other kind of matters concerning investments in such products.
Investment operations in the financial products presented in ACEPI's website typically involve risks and are not suitable for all kind of investors. It is necessary for potential investors to consult their private banker or other trusted financial advisors, as well as their fiscal and/or legal advisor, before they proceed to any investment decision. Decisions concerning investment operations must be taken only after having read the prospectus and the Final Terms.
No warranty
Information presented on ACEPI's website have been diligently collected from sources the Association believes to be reliable. Nevertheless, ACEPI does not offer any warranty about fairness, reliability, relevance, completeness of all information and opinions that can be found in this website. ACEPI has no obligation to amend possible incomplete, incorrect or out-to-date indications.
Information and materials made available on ACEPI's website are provided with merely informative purpose, thus, he/she who decides to use these data in pursuing a different purpose takes full responsibility of his or her actions.
ACEPI's website can be stopped or suspended without notice, and its content can be partially or fully modified.
Lastly, ACEPI does not guarantee its website to be virus-free nor error-free.
Limited responsability
ACEPI declines responsibilities for any loss, cost or damage, direct and/or indirect, related to or resulting from the access or the usage of ACEPI's website.
Related sites
Access to links contained in ACEPI's website can automatically cause the user to leave this website. ACEPI has not checked any website linked to its website, and thus declines any responsibility about their content and the products, services or other performances offered.
Intellectual property
ACEPI, or the respective third-party owner, owns all rights, titles and interests (included copyright, commercial trademarks, and every other right on immaterial properties or other) on the information and contents (include texts, data, graphs, and symbols) published on ACEPI's website. Singles pages and/or sections of this website can be printed only for personal use, on condition that the printed material include information relating property rights.